News from Virginie and friends on August 30, 2010 :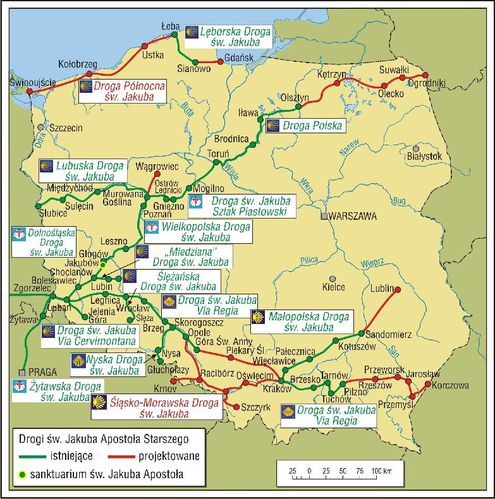 The ways of St James in Poland. Source : camino.net.pl "drogi sw jakuba"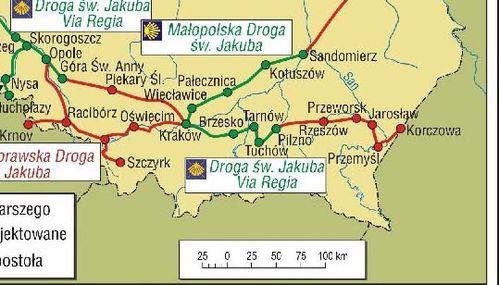 Some parts of the way are identical with Via Regia
Source : camino.net.pl "drogi sw jakuba"
Virginie : "Camera beakdown, and it's hard to plug another one, so no picture this time !
We're walking across Silesia, a very industrial region, coal, steel, housing and plants.
We walked with Pawel, a young Polish guy who's managing part of the camino, and met a bunch of people. Among them local history fans at Slawkow, about 60 kilometers west of Krakow. Slawkow is an old city which enriched from silver mines.

We also made acquaintances with a group of teenagers from near Clermont-Ferrand and Le Puy in France. They organise shows as part of cultural exchanges between mining regions."
Michel : "Quiet pace ... and the warmest welcome ! The hardest is to eat all that the "jakuba" Poles offer us... and to inflate the Cariola !"

Daniel : "Silesia is fun : it's a MINE of discoveries !"
(Hard to translate a play on words - ndlr)