| | | |
| --- | --- | --- |
| | | What is that amazing Way that changes them all ? |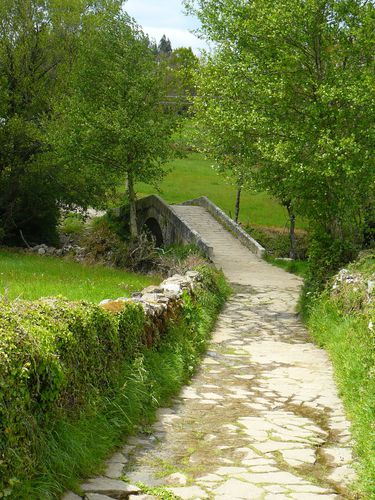 Photos Pierre Mathe
Answers are to be found at the "En marche... vers Saint-Jacques !" lecture which will be held on january 28, 2011 at 8 p.m. at the Maurice Ravel auditorium at Le Perreux-sur-Marne (Val de Marne) RER Nogent-Le Perreux near Paris, France.
Whatever the reason why you are tempted to start the Way of St James, you will hear witnesses and see pictures. Talks with the lecturers will be possible in order to share their experience and know how to take the leave... Useless to know the reason of your departure after all, you'll have time to think about it on the way...
The lecture is one of the series of lectures organised by the non-profit organisation « Enjeu Initiative Insertion » www.e2i-asso.org .
The Camino has had an important role in religious, commercial, cultural and political Europe. To day it may be a useful tool to help others. You'll know more about it if you follow the link (and if you understand French !) You may also ask from the blog writer.
How to get there by car from Paris : A4 ou A3, and A86
Map of the excellent Paris Public transport system. :

Info and booking at :