On a bicycle
| | | |
| --- | --- | --- |
| | | Gerard is Dutch. Aged 63, he's decided to leave from Friesland, the northernmost region of the Netherlands. More precisely from Sint Jabik, a small town (1300 inhabitants), near the Waddenzee. |
"I intend to do a real pilgrimage, without unecessary comfort" he said. He started to bike on the 8th of March 2012. He is now crossing his country, will ride across Belgium, France (Reims, Paris, Tours and Bordeaux) and Spain.

You already know that people leave from further north, Norway or Germany (any example from Danmark ?) So this is an opportunity to discover another mile zero departure point to Santiago.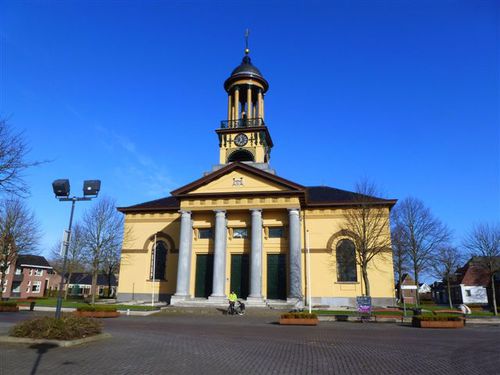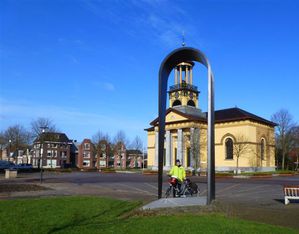 Photos Gerard Van der Meer
At Sint Jabik (St Jacobiparochie), the City Council accepted the idea to erect a monument celebrating the Way of St James. On the church plaza an arch, or a gate (look here to see the symbol meant by doors and gates), and a vast and stylised scallop shell were set on the ground. More than 2040 kilometers from Santiago de Compostela the Great European Itinerary has been recognised.
Someday, in the Paris Region...