While the bronze marks are on their way...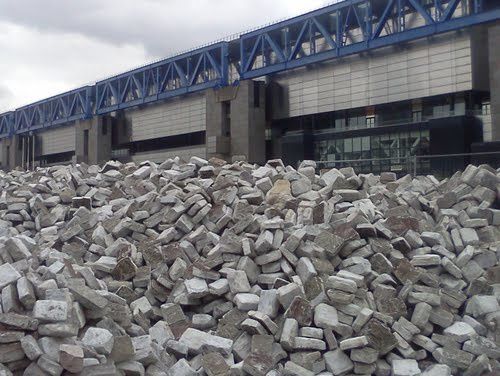 A garden soon
See what happens in front of the cité des sciences et de l'industrie, a science museum, at la Villette, in Paris !
On the way that goes through Paris the museum is changing the plaza into a garden. The institution proposes to donate 1800 € a bench. The collected money will finance 3D models for the blind.
As you know, pilgrims sometimes wish to rest. It's such a long way ! Under a tree is even better. The way of St james is not a race, let's take it easy ...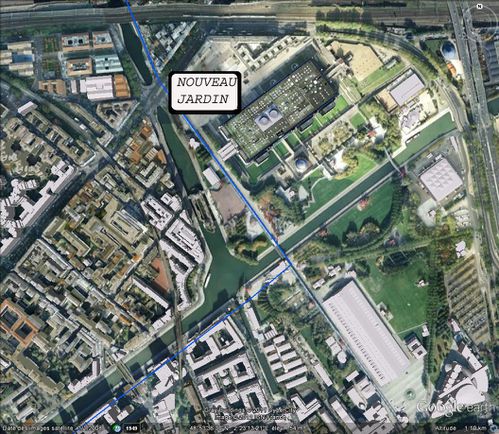 The future garden by the Way of St James (blue line)

Tempted to give ?
Just do as Anne and several others did : give 10, 20, 50 €uros or more, and a plaque "Banc du Pèlerin" (Pilgrim's Bench") will be fixed on the seat. You'll get advantages from the cité des Sciences.
Information and subscription form on the