Last year's stamps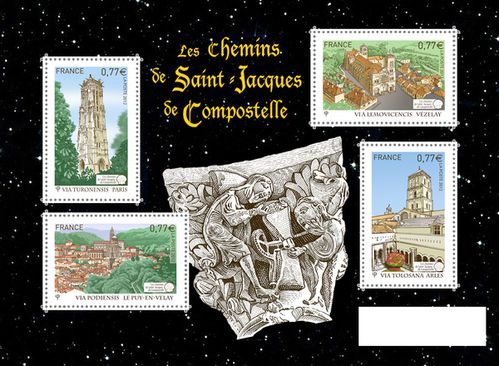 The French Post Office printed stamps in winter 2013. Do you remember those of 2012 ?
They were just as nice : The St James tower in Paris leads the way. A starting point for yersterday and today's pilgrims, it is also a target for those who come from the north.
Let's hope that the Post Office will go on printing such stamps again and again.
There are so many beautiful spots on the Way !