The Way of St James is everywhere.
| | | |
| --- | --- | --- |
| Many pilgrims believe the camino starts at St Jean Pied de Port, at Conques or at Poitiers. Would you see a film and miss the beginning on purpose ? | | |
The camino begins at the airport or if you live in Europe, at your doorstep. Our friend Claire recently discovered a village in Zealand (Netherlands). Renesse is by the North See. Dunes, bike rides, well-kept houses.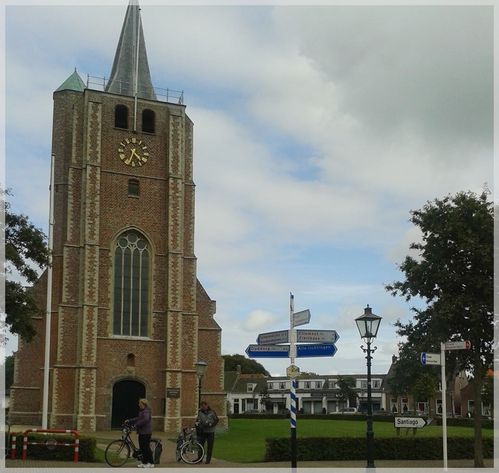 The Renesse Church Ph. J R
A : Renesse B : Antwerpen C : Lille D : Compiègne E, F : Paris
G : Tours H : Bordeaux I : Santiago
The church is dedicated to St James the Major, just like the one at Montrouge south of Paris or the one at Sint Jacobiparochie far north in Friesland. It is the same Way that goes through Antwerpen, the Flanders, Lille, Picardy, reaches Compiègne and takes you to Paris.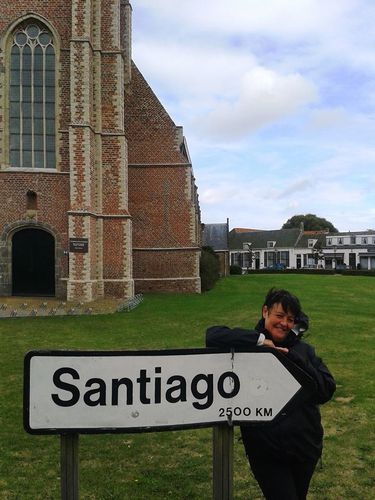 As usual, an East-oriented church. Ph. J R
No monument here, but a sign which is self-explanatory.
Walking the camino is such a pleasure...
The longer the better.