Computers are better than the real thing !
Two weeks ago we all learnt that in the Trinity Church of Vendôme, St James was not dressed the right way !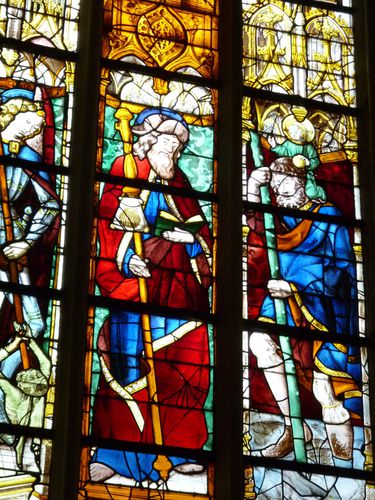 Upside down Ph. J F F
The low part of the dress and the coat was upside down. Shall we ask the Monuments Historiques, a very traditional institution that rules the preservation of heritage in France solve that problem ?
| | | |
| --- | --- | --- |
| Forget it, it would take too long and it is useless now with photoshop. Just look at your computer and you'll see the stained glass window as it should be. | | 3 colours Ph. J F F |
The way the window should look like is this (more or less) :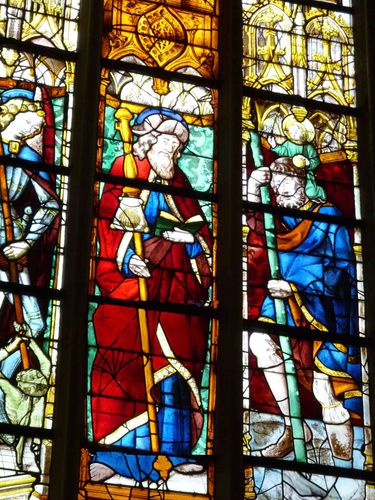 All is right Ph. J F F
The pilgrims can resume their pilgrimage with peace in mind
on the Paris - Tours Way of St James.