Lukasz Zych lives in Krakow, Poland.
He has decided to walk the Way of St James. And on the way he made a stop in Paris.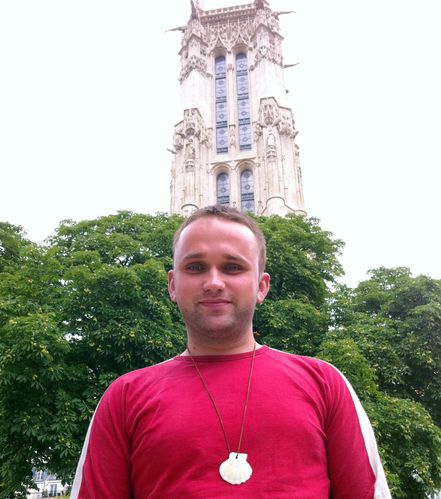 Photo Christine Daublain
On July 25, he was near the St James Tower, in the middle of the Capital of France where other pilgrims celebrated this special day. We were glad to see him join us.
Tomorrow he will hit the road again towards Spain. He should be in Oviedo next month. There he will start his walk and he is due to arrive in Santiago de Compostela during the 3rd week of August.
Over 300 km on foot.
We wish Lukasz an excellent pilgrimage
Ultreïa !