Before Chartres, Vendômois and the Loire Chateaux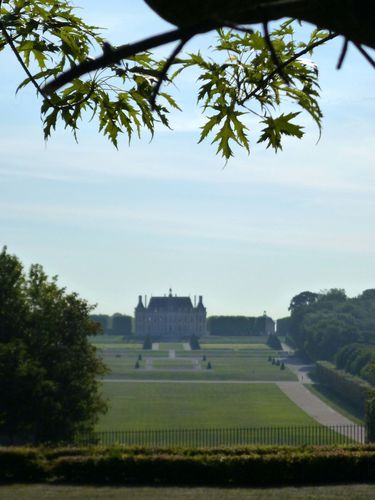 Early sight : Sceaux, from the Way of St James
Photo JFF
A trail of abbeys and chateaux, that should be the other name of the Paris Way of St James via Chartres !
In 3 or 4 days, you'll admire (in the order) the Sceaux chateau (classical), the Vauhallan church (simple), the abbey of Limon (religious), the castle of la Madeleine (médieval), the Coubertin chateau (sports), Dampierre chateau (panoramic), the abbey of les Vaux de Cernay (luxury), the château of Rambouillet (presidential), the Guéville chateau (apart), the Gazeran church (quiet), the Prieuré Saint Thomas at Epernon (welcoming) and in winter the chateau of Voisins (grandiose).
Add monuments that are famous for their spirituality and the importance of knowledge right in the centre of the French capital : Tour St Jacques, Notre-Dame, Saint Séverin church, Collège de France, Sorbonne, Lycée Louis le Grand, Panthéon, Saint Jacques du Hautpas church, Val-de-Grâce...
You might not have the time to visit them all. At least, you can rest a while near the parish churches, attend the vespers, or picnic in the perpectives designed by André le Nôtre ...
... the master of French garden design.