Greetings or not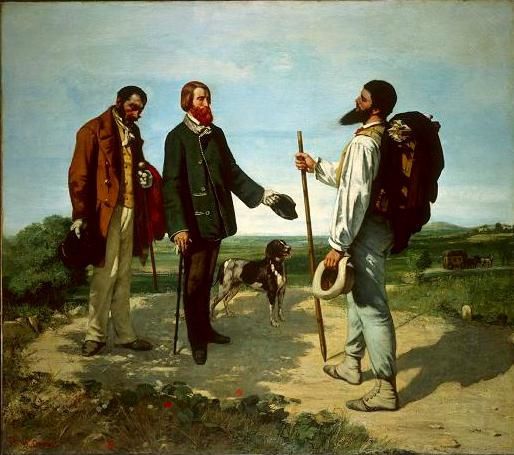 La rencontre or Bonjour Monsieur Courbet, Fabre Museum, Montpellier, on the Via Tolosana
Everyone says hello on the Way and you always answer.
Back home what happens ? If you live in a city and don't want to look crazy, this is the thing you can't do anymore : say hello to the passers-by.
Someone you don't know comes on the same sidewalk : he doesn't salutate you and you may not.
Two destinies on the same ground, two human beings ignore each other...
Like the atoms of a same organism that are not linked.
A body is scattered.