Healthy first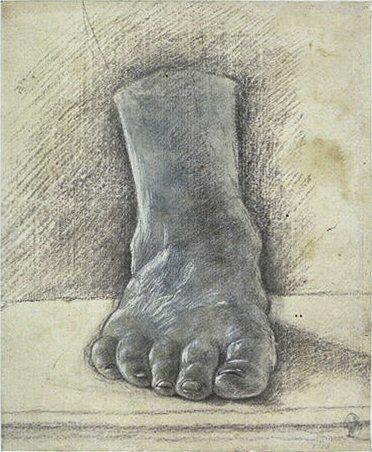 Léonard da Vinci school, Study
There isn't any bad part in your body. Look at your feet, for instance. You might think they look ugly, and they stink as soon as you "forget" to wash them.
But they are incredible machines : no wonder they are closer to the heart than to the head.
Together the walker's feet (pilgrim or hiker) get in contact with the ground one after the other. While they touch the earth, owing to the movement and the weight of the body, the low parts of the feet are pressed. The blood and the lymph are sent upwards to the legs and further up. A walker has therefore a much better blood circulation. Good for the veins, excellent for the upkeeping of the organs. More oxygen, and more nutrients are sent to the cells. As a result your body may fight against germs much easier.
Your feet are acting like healthy pumps. They are not only movement devices, they entirely take part to the balance of the whole system.
Have you noticed that when walking on long distances you are less hungry than the rest of the year ? Any connection with the pumping function of the feet ?
Let's go a little further, to the reflexologist's. The chinese doctors have discovered long ago that there are zones of the feet that correspond with many parts of the body. A pressure on these points helps you feel better.
The feet are very intelligent parts of the body. One should respect them, like them, admire them for all the good job they do.
And they can take you far,
far away...
Thanks to Marc, Doctor of medecine.