The Way of Saint James is in Paris
The pilgrims really do walk across the city of light. On june 25, 2010, they could even hear beautiful music.
A major concert is to be held in the gorgeous gothic St Gervais church between Le Marais and Hôtel de Ville (City Hall). It is close to the famous St James Tower and next to the Compostelle 2000 offices. Compostelle 2000 is the pilgrim house in Paris.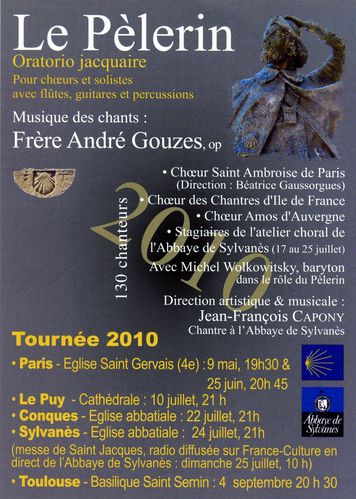 Entrance fee : 10 €