July 8, 2010. The Europa Compostela group in front of the Saint Jacques du Haut Pas church.
You will notice : bourdons, backpacks, hiking shoes, the name of the street, the general good mood and ... one scallop shell.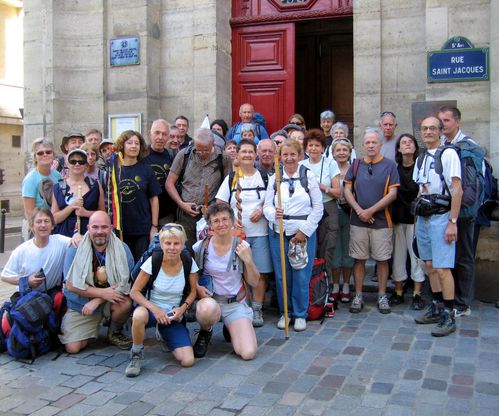 Photo Compostelle 2000
The bicycles in Paris are on their way, the pilgrims too !

Photo Virginie Balus
After Paris and Montrouge, the path has trees and shade, it's the Green Way.
Further south, one part of the group walks to Igny, towards Chartres, the other one to Palaiseau, towards Orléans.
21 km any way.
19 to 20 km the next day,
the walk and the heat wave go on ...