July 11, 2010.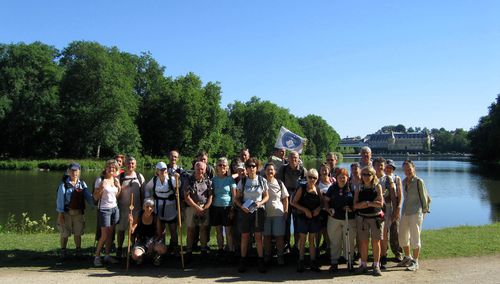 Departure in front of the Rambouillet Chateau. Big smiles as the fine weather is back. The party winds its way through the village of Gazeran and near the saint Hilarion pond.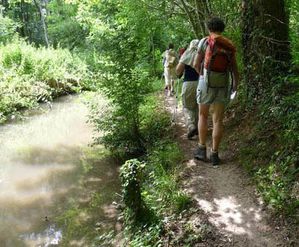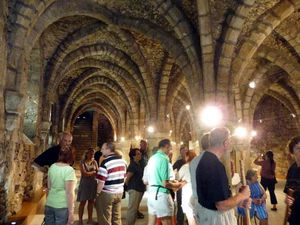 At Epernon, a welcome drink was offered by the City Council in a gorgeous sandstone voulted room. Pilgrims from Chartres and Normandy were here.
Declarations and toasts...
Next day : arrival at Chartres.