July 9, 2010.
Soon you will see a map of the Paris region and realize that south of the City of Light you may have a choice to make : Orléans or Chartres. Both ways are interesting and each town has its own local non profit organisation which for Europa Compostela is ready to receive the walking sticks and the books...
That's why our team divided in two !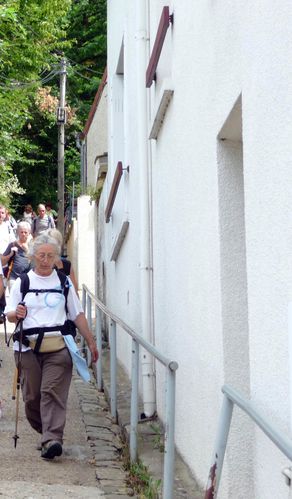 Photo Virginie Balus
While a party walked towards Saint Rémy les Chevreuse, the other one went on straight south towards Arpajon.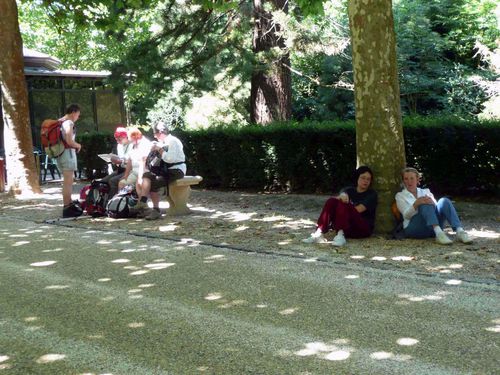 Photo Babette
Very hot weather, a typical temperature for July.
Next post : a best of from July 10, 2010