You have seen the launching of EC in Strasbourg on april 28. And, beforehands, the one in Scandinavia.
This is the second time the French Federation of the Ways of Saint James Associations organizes the relay through Europe, on foot, of course ! The teams are carrying walking sticks and message books.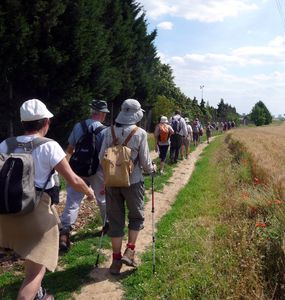 Photo Virginie Balus
Tuesday July 6, the Paris team walked 25 km from Coye-la-Forêt to Sarcelles.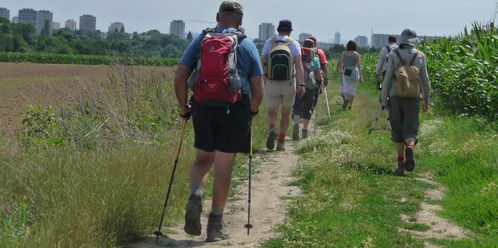 Photo Virginie Balus
In the middle of the 11 millions inhabitants of the Paris Region, a lot of agricultural zones are to be crossed.
Wednesday July 7 :
Sarcelles - Paris
21 km