| | | |
| --- | --- | --- |
| | | The end or the beginning ? |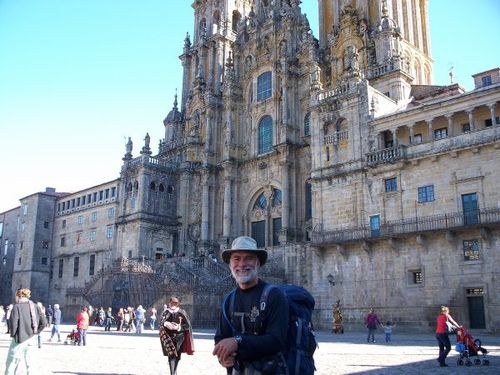 Photo Christian Desrosiers
Mid October, Christian, who started his walk from Paris, gets to Santiago de Compostela, via the Spanish North Coast Way and the Camino Primitivo.
1987 km (1242 miles) and so many fantastic people he met and talked with. Some of them became true friends.
Time for memories : "My head is full of landscapes, fragrances, colours and feelings. I realised that way to travel is the best one to visit a country. I have seen part of two beautiful countries, France and Spain..."
He particularly gained the strenght to start a new life. And the satisfaction of having completed a personal adventure. "Really, I've found the self-trusting I wanted again for the challenges to come and my own future. I have also tamed lonelyness...
I feel fine, happy, heaped up by life and, above all, in the future I trust now."