We missed you on december 12, 2010. Almost 333 people joined the walkers through the Paris Way of St James in Paris.
The local press (Le Parisien) said :
"They want 300 bronze marks on the Way to Santiago"
We are also asking for 2 to3 signs...
Practice your French !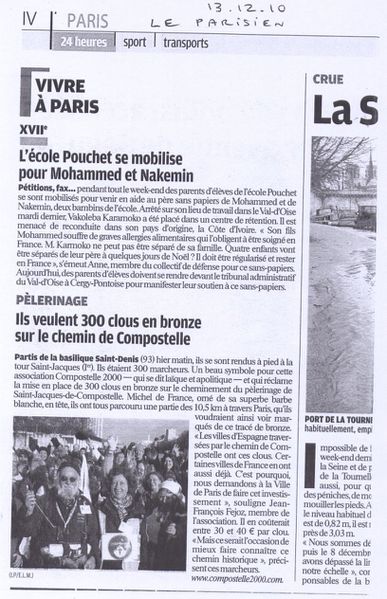 This the journalist's picture in colors... happiness on the faces !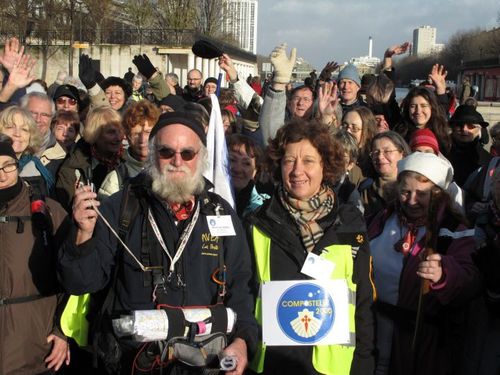 They all seem to say : "Welcome to Paris ! "