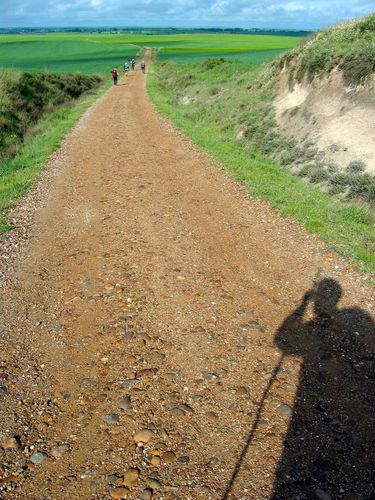 A mouvement for meditation Photo J F F
Have you ever read "The artist's Way, A spiritual Path to Higher Creativity" by Julia Cameron ?
The French translation of that best-seller does exist. It would be silly to try to translate it again from French to English, so we won't quote it.
But Mrs Cameron has an interesting statement about how meditation can be produced by walking and hiking. Would you like to send it ? Do not hesitate.
Publishers : Tarcher / Perigee, Los Angeles