When the river Seine had 4 islands...
On request from Martine, la pèlerine
who paints beautiful watercolours and wanted a map...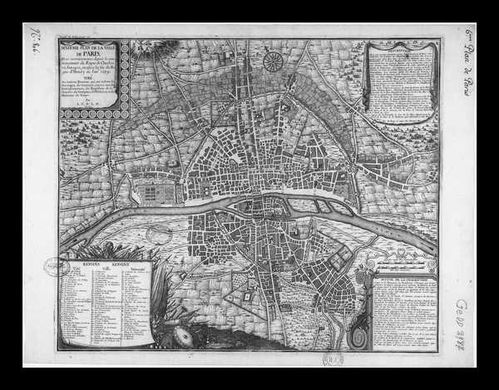 Sixième plan de la ville de Paris, et son accroissement, depuis le commencement du Règne de Charles VII l'an 1422, jusqu'à la fin du règne d'Henry III l'an 1589 par Jean-Baptiste Bourguignon d'Anville (1697-1782). Source BNF – Gallica.
A scheme for today and tomorrow's pilgrim :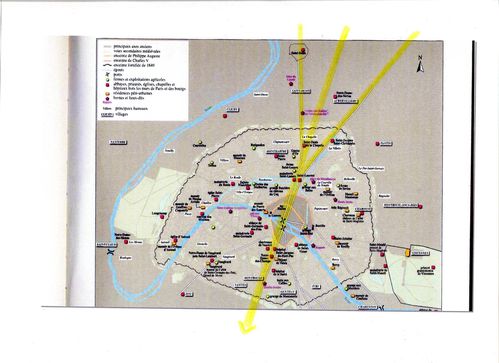 The north-east way, from the Flanders, the Netherlands, Holland, Germany and Scandinavia is the most pleasant way to enter Paris.