| | | |
| --- | --- | --- |
| | | Go ! go ! go to Santiago ! |
South of Antony and Verrières, two suburban cities of the Paris Region, Massy claims it is the first stop from Paris on the Way of St James.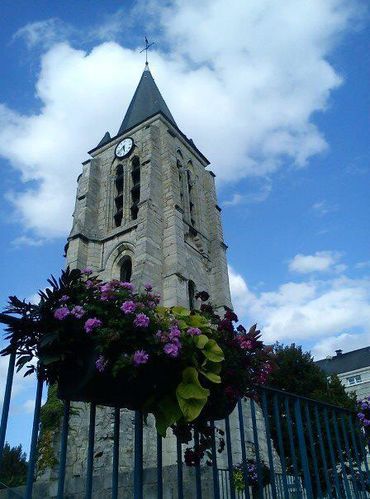 A bell tower à la parisienne Photo OT Massy
Those who leave from Tour Saint Jacques may have a short walk as a start. Massy is 15 km from Notre-Dame. The pilgrims from further north who have slept at Saint Denis (north of Paris) may find accomodation at Massy after the beautiful stroll thru the Paris streets. About 25 km across history, architecture, knowledge, and green parks.
Massy has 40 000 inhabitants. The Paris Region has 11 millions of people. No one should ignore that the Way of St James winds its way thru Massy. The Tourist Office organises a special Camino week. Many events during 9 days : a lecture, an exhibition, a film, a story telling session, walks on the way, an outdoor visit of Massy.
You will be tempted by the cooking lessons, or by the specialties created by the local pastrry shops. Last but not least, a bronze shell will be inaugurated at the Tourist Office doorstep.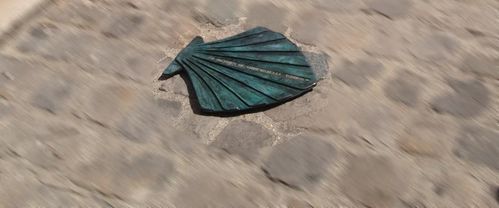 At the Tourist Office doorstep Photo OT Massy
Compostelle 2000, the Paris association gives a serious hand to the organisers...
Dates : Sept. 22 to 30, 2012.
Information
at: https://www.facebook.com/Massy.Compostelle
Or Manifestation organisée du 22 au 30 septembre 2012 - De Massy à Compostelle
Or call 01 69 20 08 27