A stone palm grove ?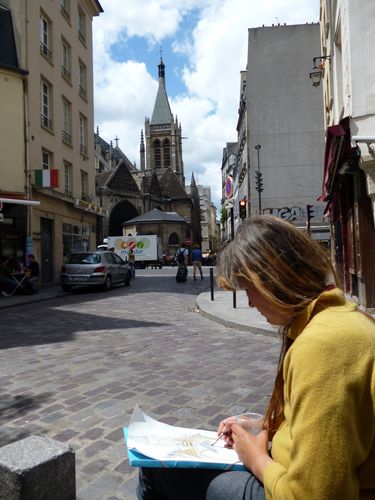 From Saint Julien to Saint Séverin Photo J F F
You can't miss it : the church is on St James st., rue Saint Jacques 100 feet from the Seine river on the south bank.
Pilgrim, enter the church. Find that twisted pillar. Similar to stems a plant, the lines end up with 14 ribs of vault. The column looks like a tree, a palm tree, that invites you to go on south...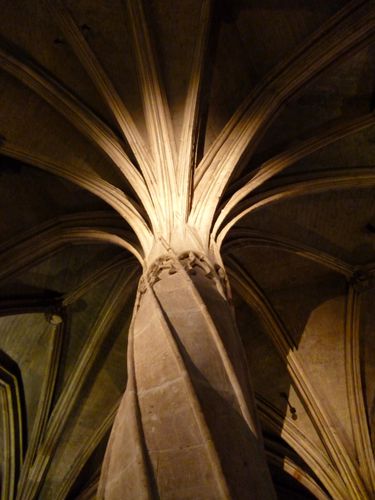 Saint Séverin Photo J F F
A guide would indicate you where the church also has traces
of the jacobean route...