Spanish Press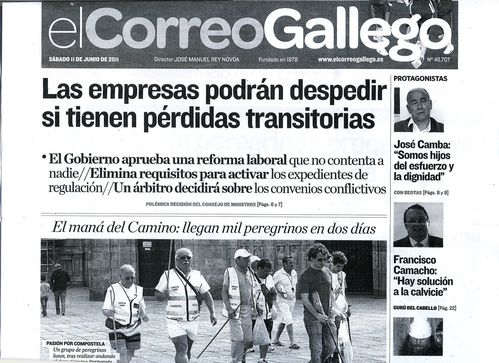 From the daily galician newspaper
In the June 11, 2011 issue, Sandra Cuina, a journalist of the El Correo Gallego daily, doesn't hide her amazement : since January Santiago de Compostela has been flooded with pilgrims. She evokes a tsunami ! 10 000 more pilgrims than in 2009 in the five first months !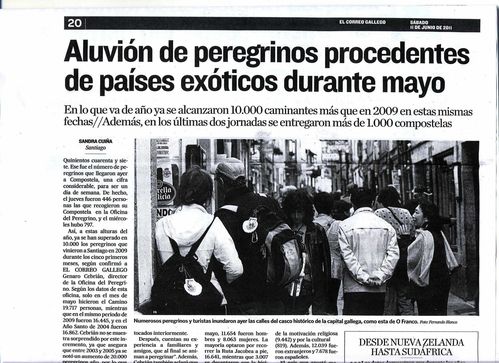 Thanks to Christiane Delattre
Most of them come from abroad : 60 %. From Corea, Japan, Russia, New Zealand, Denmark, Norway and South Africa. Fewer French pilgrims than German ones, although they live next door.
In two days only in June, the Pilgrims Office gave more than 1 000 Compostelas.
2011 will probably be another
record year....