From the Seine to the Loire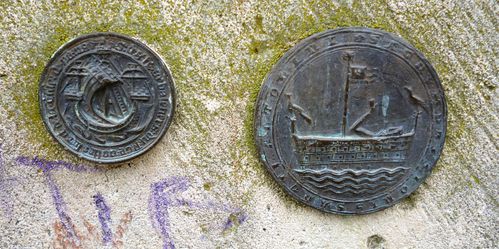 Paris Champ de Mars Photo J F F To see the map click on the picture
The Paris Way of St James starts in Norway, you may make such a decision. Anyway, you need to know where you walk. Click on the picture and you'll have a general idea of where the path winds its way from Paris Tour St Jacques.
For more accurate maps ask the local associations : Compostelle 2000 for Paris-Epernon, Amis de st Jacques d'Eure et Loir for Epernon-Châteaudun, and so on to proceed further south. Same thing to get accommodation. Ask for their contact via a comment or find it here.
Have a look now at some of the highlights that you will discover on your way :
- The Green Way (Coulée Verte), a park that makes leaving Paris easy and pleasant
- The St Louis du Temple Abbey at Vauhallan
- The Vaux de Cernay Abbey
- The Château of Voisins
- The Chartres cathedral
- The castle of Châteaudun
- The Loire River
- The Tours cathedral.
330 kilometers, i.e. 10 to 12 days or more, depending on how fast you walk, but remember : That's not a race ! Further south, more highlights...
Bon chemin ! Buen camino !