| | | |
| --- | --- | --- |
| | | Movement, meditation and emotion |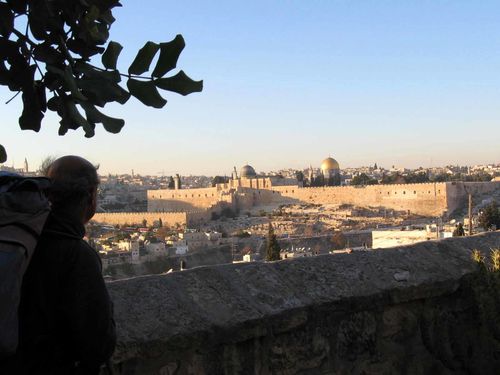 Photo André Weill
On June 24, 2011 at Le Perreux near Paris, France, André Weill gave a fascinating lecture. Previous post about it.
After Santiago de Compostela in Spain, and several other itineraries, André Weill walked 3365 kilometres (ca 2100 miles) between Auschwitz, Poland, and Jérusalem, Holy Land. A city which he nicknames "cauldron of hope". More than just a single and family adventure, he brings a true witness. Five months that led him to a book (not translated yet) and intense pictures of humanity.
The non gouvernmental organisation "Enjeu Initiative Insertion" who organised the lecture propose to use the Way of Saint James as a mean to help jobless and/or homeless people to find their own new way and a new start in their life.
Next lecture :
The Romanesque Art.
André Weil's blog (in French)l : http://andreweill.fr/