The film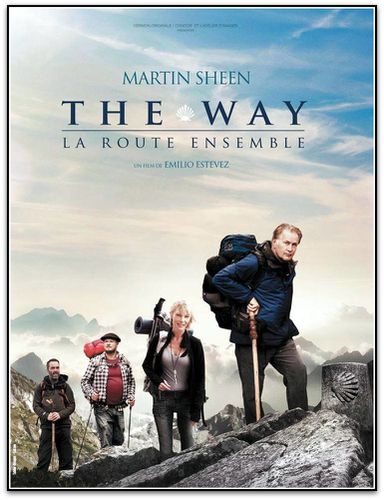 One of the posters
A well known US film could be seen in the French movie theatres last year, long after the Spaniards and the Germans : The Way, starring Martin Sheen directed by his son Emilio Estevez.

It gathered 120 000 spectators, out of 60 million people in France.
| | | |
| --- | --- | --- |
| Emilio Estevez, and the arrow ! | | A figure to be compared with the number of copies sold by Jean Christophe Rufin's Immortelle randonnée, Compostelle malgré moi personal camino : 300 000 copies ! |
Does that mean the French are better readers than film spectators ?

Hard to beleive. Rufin is an "Academicien", a former ambassador, the writer of best sellers. An equivalent of Paolo Coelho for France.
The main regret about both works is that they start the camino on the French-Spanish border whereas it begins in the Netherlands, in Danmark, in Germany, in Poland, in Hungary, in Italy, etc.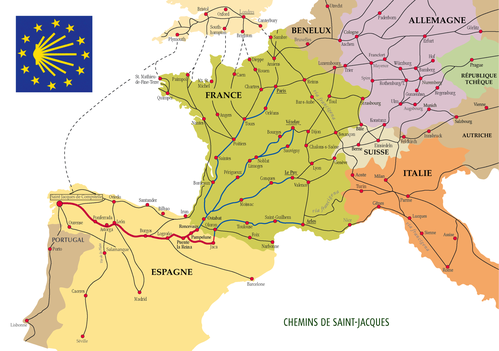 At least they both advertise for the Way of St James. The future will tell us which one leaves
the best memory...