Souvenirs from the Camino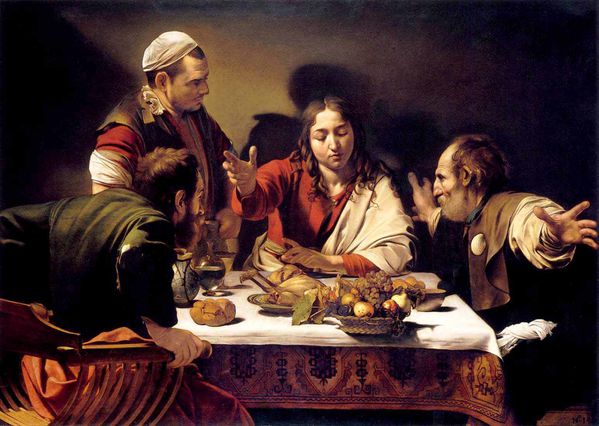 The supper at Emmaüs, National Gallery, London
Caravaggio was a bad guy. But what a talented one !
This painting shows a scene of Luke's Gospel, when the pilgrims of Emmaüs, Israël, realise the man they've just invited is Christ Himself !
So many aspects have a major importance in this baroque description : the light and the shades, the colours and the black background, and little details that make you feel you're in the room. One of them is very significant to us all :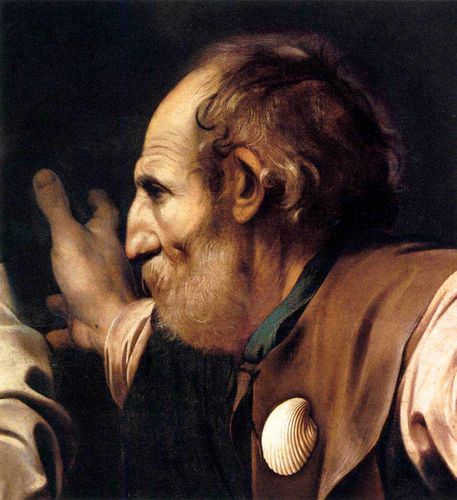 The Camino to Santiago is a major fact in History. The scallop shell is the symbol of the pilgrim wherever and whenever you are.
Another post about Art and the Camino HERE.
More info in the French version THERE