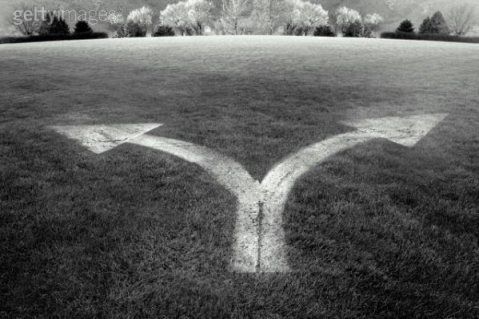 South of Tours, in France, you have to make up your mind at St Avertin. Just before the bridge, you may choose between two paths :
- over the bridge you'll find shops. The way has the European signs. And goes straight ahead to Veigné.
- before the bridge the GR 655 trail on the left with red and white colour .
The second solution is a little longer (15 to 20 mn more) and you'll walk across the Larçay Forest, avoid the Chêne Pendu hamlet, and get to Veigné after La Forêt.
Of course, no shop in the middle of the countryside...