Today the Credential, pilgrims' passport, is a piece of cardboard in several folds. Easy to show, easy to stamp it.
What did they look like in the old times ??
They looked like a letter, as simple as it may seem, like the one Tor Singsaas, bishop of Nidaros at Trondheim handed to the Europa Compostela relay, to wish "Pax et Bonum" to whoever would carry it and read it and the Fédération Française des Associations des Chemins de St Jacques de Compostelle, organisor of that relay to begin with.
"Please show respect and Generosity toward any pilgrim who presents this certificate"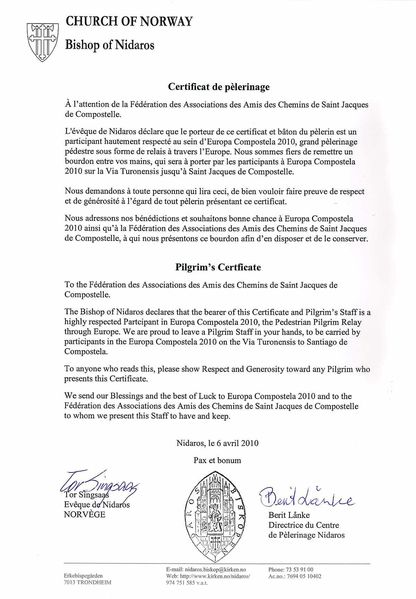 Courtesy of Stein Thue
The major difference :
in the Middle Ages, the credentials were written in Latin...