Virginie and friends in Poland 10 to Santiago

September 11 and 12, 2010.
Virginie : "Our way has just stopped at the German border at GORLITZ. We'll be back soon."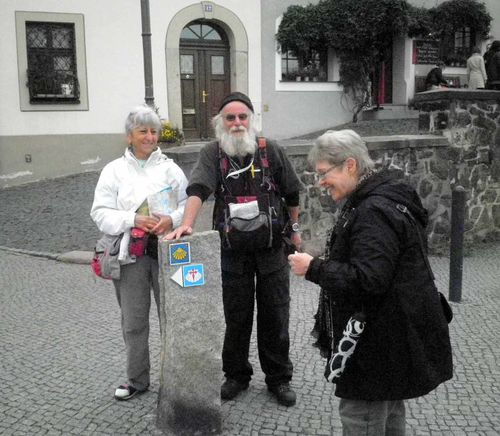 Arrival at Gorlitz, German border Photo VB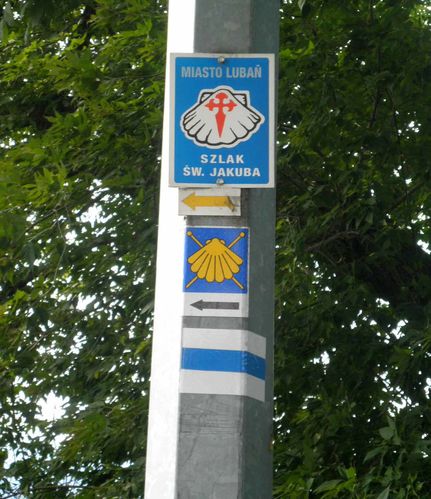 End of walk marks Photo VB
Michel : "Bad weather , so we took buses...
For the first time at LUBAN, 20 km from the border, we met German female Pilgrims.
The Via Regia in Poland ends at ZGORZELEC/GORLITZ, twin towns on both sides of the NISA River (Neisse).
A few weeks ago the river flooded... everything was wet, taverns included ! ...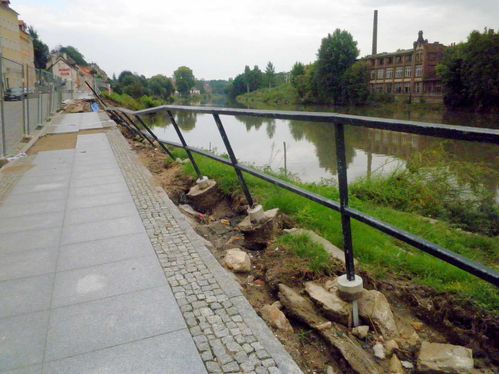 The Nissa banks after the floods Photo VB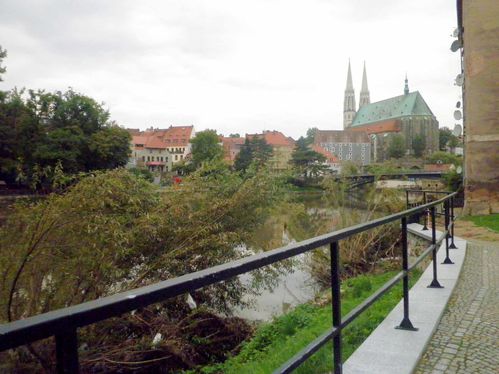 Arrival at Gorlitz Photo VB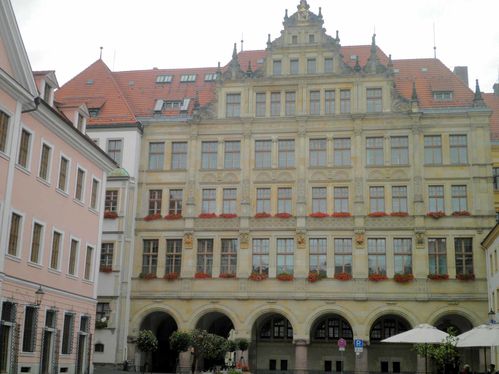 Rathaus (City Hall) of Gorlitz Photo VB
See you soon for the continuation of the way in the Czech Republic...
it'll be another story."