Virginie and friends in Poland 4 to Santiago

Message received from Virginie and friends on August 25, 2010 :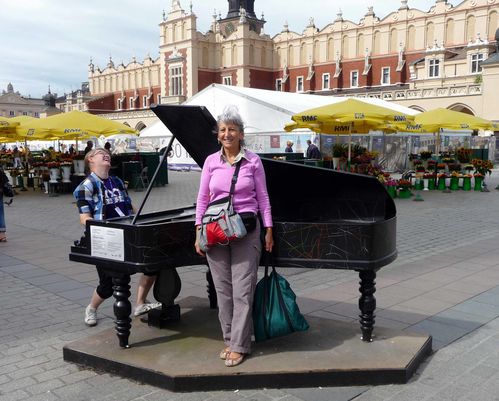 photo VB
"Here are three pictures taken in "Little Poland" a region I just walked through.
Everywhere in the countryside I saw houses being built or repaired.
The Austrians ruled on that region for a while. You can see traces of it on the buildings.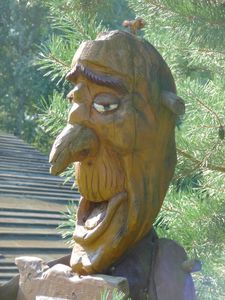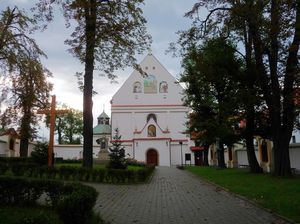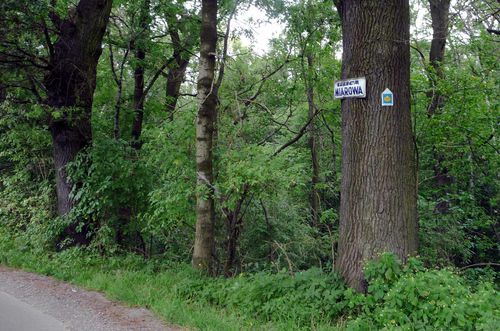 photos VB
The Camino to Santiago is living again owing to young people aged 25 to 35. They did it completely or partially. Congratulations to the ones who marked the Way !
Daniel and Michel have arrived ; they are fine and well."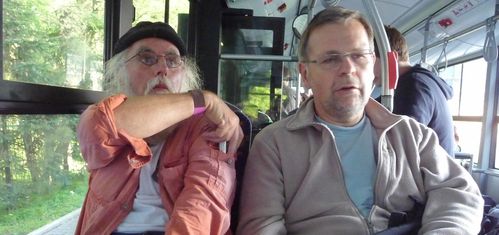 photo VB
"We were in such a hurry to meet Virginie again ! So the plane was 40 minutes 000,,, early,,, Warm welcome and beautiful sunshine ! ,,,,
Michel (getting practise with Polish keyboards.)"


"....40 minutes early but Virginie was at the airport and she took a picture of us in the bus ... do we look sleepy ? ...
Daniel"