Virginie and friends in Poland 6 to Santiago

News from Virginie and Co September 4, 2010 :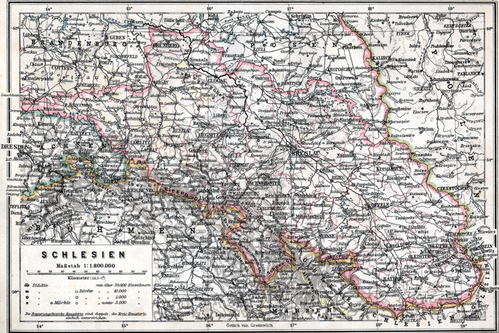 (Ślůnsk in Silesian, Śląsk in Polish, Schlesien in German, Slezsko in Check)
| | | |
| --- | --- | --- |
| Hard to forward pictures for plugging reasons... Besides that, all is well : encounters and walking. | | |
Virginie : "For several days we have been walking through Silesia, the cities of OPOLE, and BRZEG. A region which claimed for independance a hundred years ago. The inhabitants did not totally feel German nor Polish. Repression made it German until World War II, then Polish till today. The history of the Region is rich, to be better known...
The cities of OPOLE and BRZEG
The Polish camino is familiar to the people we meet now ! On the way we met a Polish pilgrim. He invited us to stay in his flat. Later a journalist from a local radio interviewed us..."
"Faith in Poland is deep, with a special devotion to Mary, to the extent that in two places they reproduced a full size Lourdes Grotto, does this ring a bell to you Jean-Louis at la Ruche ?"
Michel : "After a few repair patches on my feet and on the Cariolla, sunshine that dries our clothes, the Via Regia goes on quietly, and there isn't any problem to find nice accomodations...
Two thirds of the way to go."