Virginie and friends in Poland 7 to Santiago

Today September 5th, 2010 :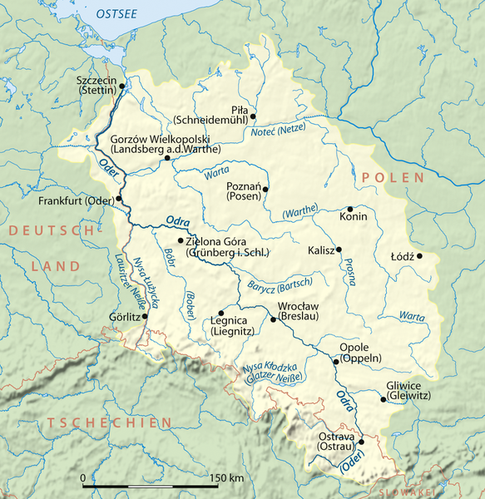 The Odra river
Virginie :
"No doubt, I'll post the pictures when I'm back... So just a few words about where we stay overnight, in order to appreciate the country , building, welcome and way of living : youth hostels, touristic accomodations, convents, vicarages, health centers, equestrial resting places, at some pilgrim's or at some Spanish camino aficionado's."
Michel :
"Today BRZEG-OLAWA (between Opole and Wroklaw - added by the blog writer) along the ODRA (Oder) in spate. The fields are flooded, our shoes too, but we were warmly welcome by AGNIESZKA, a young Polish hiker who regularly takes the camino in Poland : beds and traditionnal meals ...
... in a dry house !!"