Virginie and friends in Poland 8 to Santiago

September 7, 2010 Photos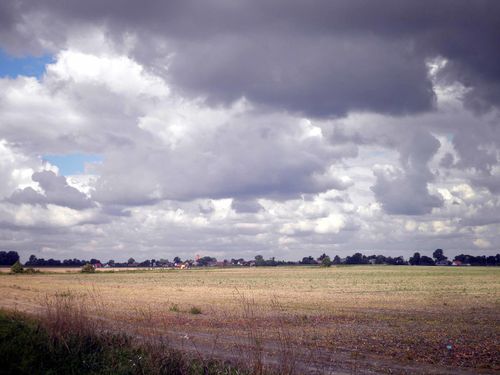 The Silesian Plain Photo VB
"Sad rainy day, looking for trains, in the end the station firemen help and virtually put us on the right train !!
Lots of people live in the countryside, very useful to get answers to our questions...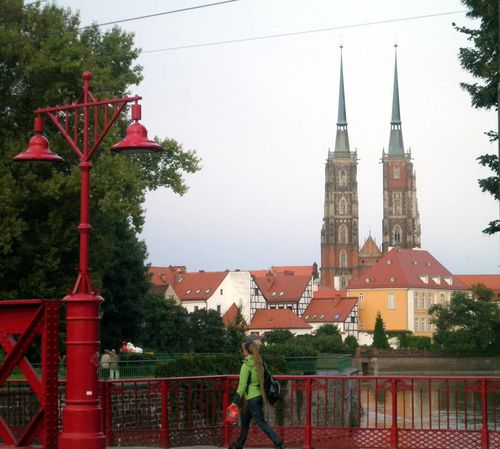 Wroclaw cathedral Photo VB
"We had to go to the Post Office this morning, in order to send the maps already used. It's like in France, every one comes to send parcels and letters or to get the retirement pensions on the very first day ! Same impatience, same unpoliteness, with a little touch of "cold" joking.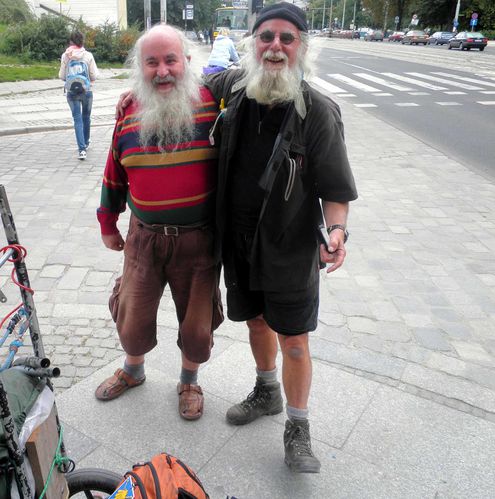 Sosie Photo VB
... A shame we can't introduce you to Michel's twin brother met in ...
Wroclaw ! "