A pilgrimage, a cathedral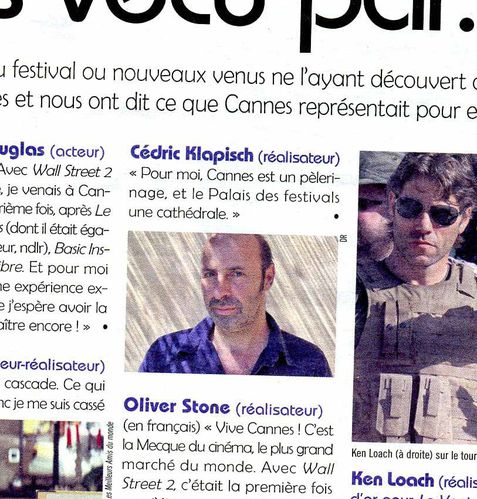 Source : A nous 9 mai 2011
A few weeks ago, a Paris newspaper interviewed several directors met at the Cannes Festival. They were asked : "What is Cannes for you ? "
Klapisch answered with a word that rings a bell : a pilgrimage ! Strange enough, he doesn't go there on foot neither on a bicycle, as far as we know ! And the Palais des Festival becomes a cathedral...
Oliver Stone answered in French : "La Mecque" i.e. Mecca ! ! ! Are we living a new religious age ?
Anyway our conclusion is that today a cathedral is a powerful symbol
and a pilgrimage is a very trendy thing.