Today's message from Spain : "Arrival and picnic for the whole party at the Cruz de Ferro. Everything OK".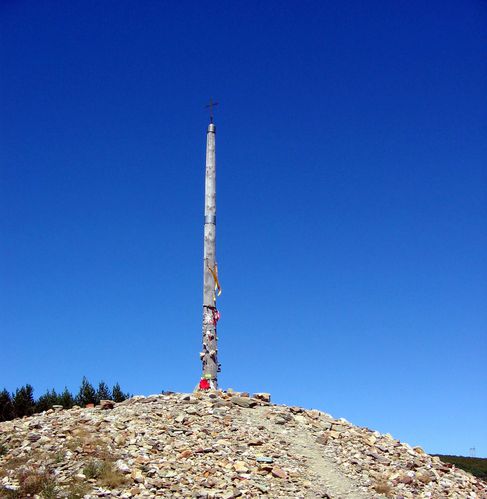 The Way of Saint James is impossible for the disabled ... unless other pilgrims help them.
Since 1999, Compostelle 2000 the Paris association organizes a pilgrimage for the disabled. These, on chairs with wheels, are pushed or pulled by 6 walking helpers. A task which is prepared one year in advance.
Fifteen or more PMR (name in French for the disabled) have done their pilgrimage or part of it that way. This year they are hoping to finally reach Santiago de Compostela.
The Cruz de Ferro has its own story which you might learn in one of these posts. What matters the most is that traditionnally every pilgrim leaves at the base of that 5 meters high pole a stone, figuring what he wants to get rid of.
We wish a happy journey to them all !