On the steps of the Santiago pilgrims in Paris
Walks through Paris a book by Sophie Martineaud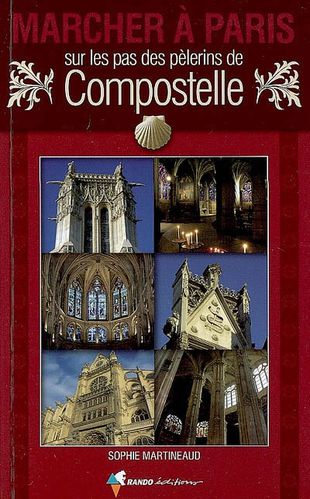 A very handy guide about all the traces of the camino in Paris.
Shells, schields, walking sticks are still to be seen on many monuments of the Capital town of France.
4 walks lead you from Saint Jacques - Saint Christophe to Saint Jacques du Haut Pas on the south bank.
Rando Editions
8.50 €
On sale at Compostelle 2000, 26, rue de Sévigné, 75004 Paris