Welcome to Compostelle 2000 in Paris ... Share your plan
| | | |
| --- | --- | --- |
| | | Hospitaleros are famous on the St James Way. At Compostelle 2000, in the heart of Paris, helpers do another excellent job : they welcome whoever comes from Monday to Friday and even more... |
They receive the future pilgrims, answer to their questions and give them the pilgrim's passport.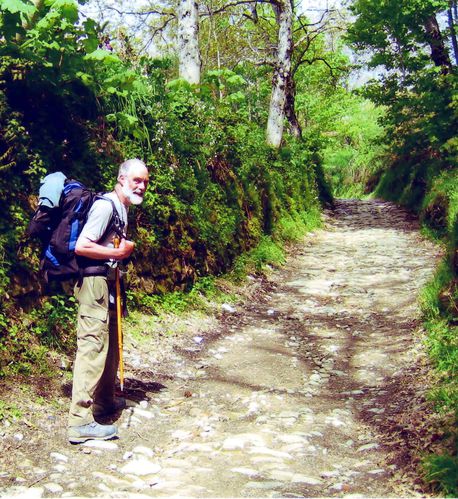 Photo René Deleval
René Deleval is one of them. He likes sketching. That will be for another post.
On his return from Santiago in 2001 he decided to be part of the team. He's been giving information and advices for 10 years.
"Nothing replaces the person to person contact, he says. The future pilgrim needs to talk about his needs, his scopes and his fears... We are here to listen to him or her..."
another post to come...