Night at the convent.

Peace, silence, serenity, meditation...
| | | |
| --- | --- | --- |
| The Way of St james from Paris quickly leads you through Coulée Verte and the Verrières Forest, to a vale where the village of Vauhallan nests. | | |
From far away, you can spot the bell tower of the monastery, on the top of a slope. As you rise up, you get closer to the abbey of St Louis du Temple. You may stay overnight at the Benedictine monastery.
A good way to start or resume your pilgrimage. It will remind you the time when mainly monasteries provided accomodation to the pilgrims on their way to Spain.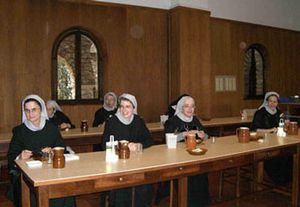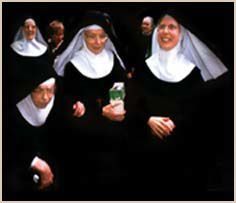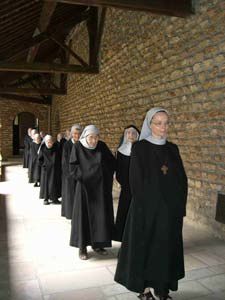 The nuns work, study and pray. All day long, they have praying meetings with latin origin strange names : Matines (very early in the morning), Laudes (the sun has risen), Tierce (third hour of the day at 10 o'clock), Sexte (sixth) and Mass, None (ninth), Vêpres (end of afternoon), Complies (before they go to bed). Depending when you call, you'll be invited to attend a prayer and you won't regret joining them.
The music being played now sounds like what you may hear there :
the Easter Vespers at their colleagues' at St Michel de Kergonan.