Follow the guide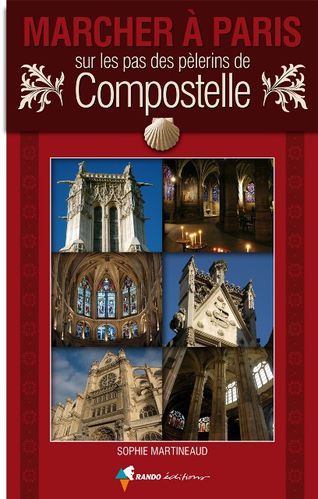 On the Paris way of St James
So many traces of the Santiago pilgrims in Paris ! On less than six miles, you will find :
- a church dedicated to St James and St Christopher, patron saint of the travellers,
- the former home of abbots. The front of the building is covered with shells and other symbols,
- a ribbed vault showing all the equipment of the pilgrim in another church,
- a long street and its continuation (faubourg) ...
And from the modern times :
- a sundial by a surrealist painter,
- a subway station called Saint Jacques...
In the Saint Jacques du Hautpas church, dedicated to Saint James the Minor, you can see a beautiful statue of the Major close to the altar.
Definitely all along the Way of St James in Paris many traces of our favorite pilgrimage are remaining....
That is regardless to many signs apart of the direct Way : Sophie Martineaud, a specialist of the Way of St James, listed and described all the proofs that walking through Paris or leaving from the French Capital town is walking on the footsteps of many pilgrims in her book "Marcher à Paris sur les pas des pèlerins de Compostelle"...
Publisher : Rando éditions, for sale at Compostelle 2000 (see link)
and the best bookshops.